Built by audiophiles for audiophiles, no expense has been spared in producing the most versatile, customizable and feature-rich audio processor available today in the high end consumer space.
With sleek, elegant looks designed by Neal Feay Company, an award-winning designer of consumer electronics, the Datasat RS20i makes an attractive component of any luxury home entertainment system.
With great looks comes real power.
Developed on the same Datasat platform as our audio processor systems for professional cinema, the RS20i delivers a new dimension in surround sound excellence. Audio is transparent and true-to-source to ensure that the listening experience is every bit as stunning as the visuals.
Designed by the Datasat engineering team, the circuitry design and audio quality is second to none. Including such features such as memory profile settings, stackable multiple EQs, room optimisation/correction and extensive automation controls (not previously seen in high end audio processors) the RS20i is a cut above the competition.
Dialog is crystal clear, sound tracks sound like they are being played from the original mixing desk and features such as HDMI v1.4a mean the RS20i can also seamlessly handle 3D video content.
The RS20i is a professional sound solution. Once configured, it is easy to manage with all the power of a cinema audio processor available at your fingertips through your smartphone, iPad or laptop.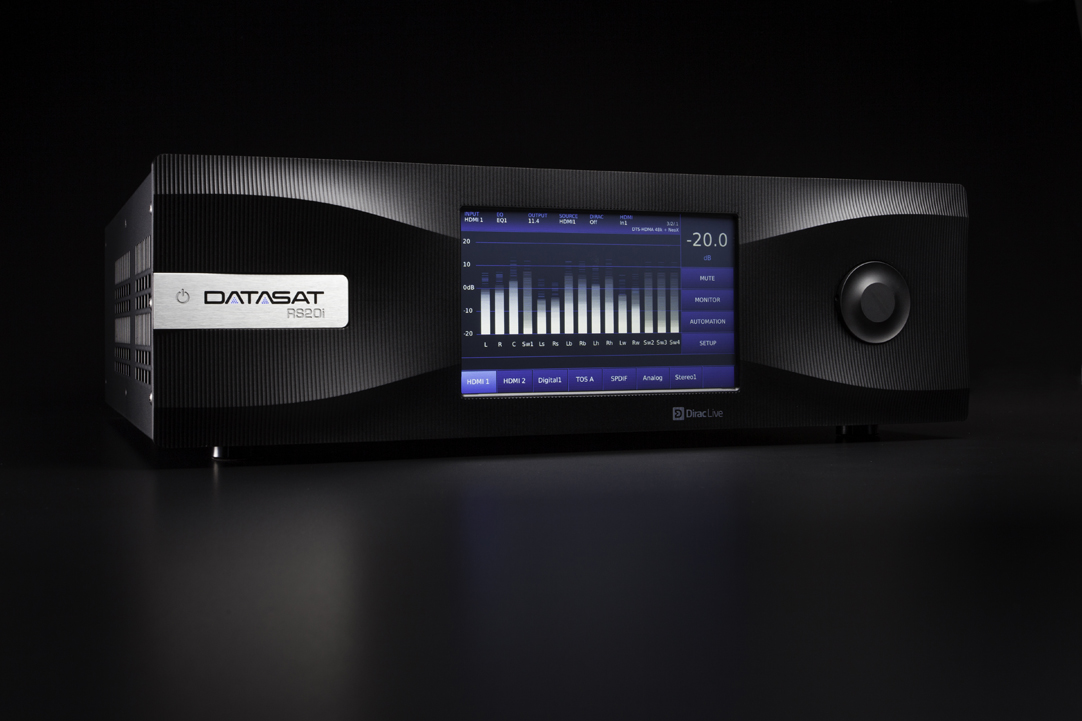 The Marantz AV8801 11.2 channel A/V pre-amp/processor is packed with the latest audio and video technologies, all designed to provide you with the ultimate music and movie surround sound experience.
Equipped with our advanced multi-DSP audio processor, the AV8801 features a broad range of surround sound decoding modes, including support for high resolution audio formats including Dolby TrueHD and DTS HD Master Audio. For the ultimate surround sound experience, the AV8801 also features expanded multi-channel decoding, including Audyssey DSX and DTS Neo:X, giving you the ability to add additional front height and width channels for a truly expansive and immersive surround sound experience. The AV8801 further enhances audio quality by delicately handling all signals via the Marantz-own HDAMs in Current Feedback topology before being passed to the XLR outputs and separate power amp.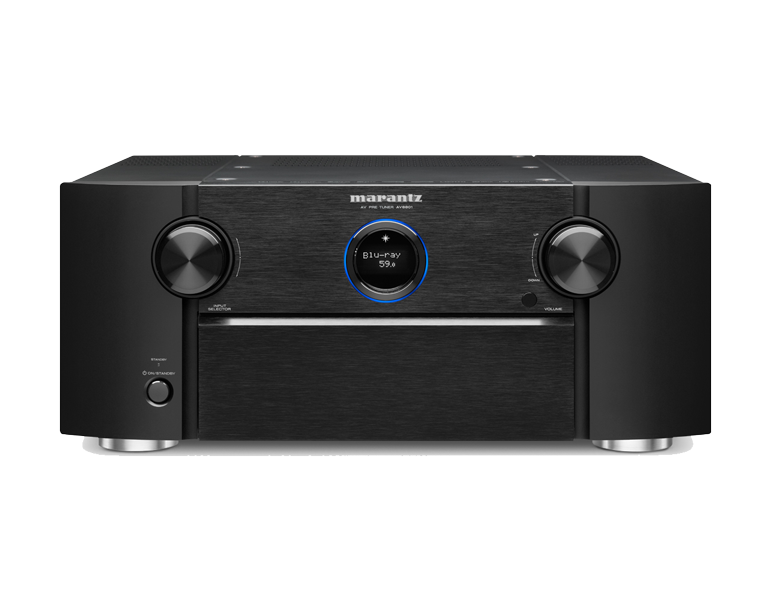 LISTEN AND BE TRANSFORMED.
When it comes to creating the very best in home entertainment, the Elite® SC-89 AV Receiver is at the head of the class. Combining the enhanced realism of Dolby Atmos® with the immense power of Class D3 amplification, the SC-89 delivers unmatched sound, effortless connectivity, sophisticated room correction and advanced multi-zone features.
Perfectionists, get ready to be transformed by the ultimate audiophile surround-sound experience.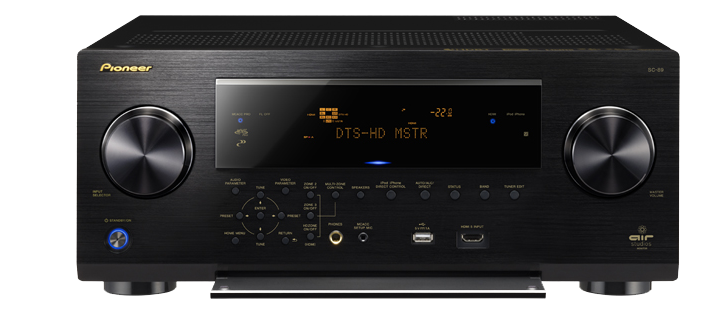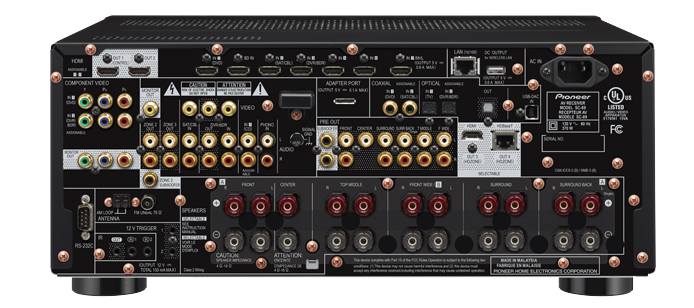 AZUR 551R V2
AV RECEIVER
The Azur 551R V2 features 60 watts RMS per channel at 8 Ohms (all 7 channels driven), 6 HDMI inputs and 2 HDMI outputs and is the perfect solution for a powerful surround sound home cinema experience together with a stunning audio performance.
The 551R V2 has been specifically designed to ensure it's more than an AV receiver, delivering an exceptional stereo performance with a powerful 110 watts per channel. You can connect a wide range of source equipment and enjoy high performance stereo audio. Furthermore, the front mounted MP3 connection allows anyone to quickly and easily connect an iPod or laptop to the 551R V2.