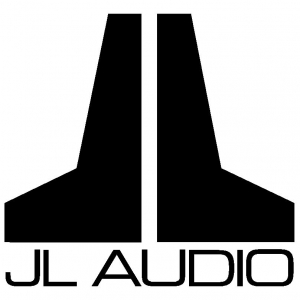 Fathom® f212-GLOSS
Powered Subwoofer with Dual 12-inch Subwoofer Drivers, 3000 watts
The f212 is the ultimate expression of the Fathom formula. It is ideal for larger spaces thanks to its higher efficiency and higher power output. The combination of dual ultra-long throw W7 12-inch drivers and a very powerful switching amplifier give it jaw-dropping performance capabilities at any listening level.
Because it is built with the same driver and amplifier technology as our flagship Gotham®, the f212 delivers a tremendous level of sound quality. Low distortion, excellent dynamic capabilities and shockingly deep bass extension will allow you to experience all the excitement of the most demanding cinematic material, while also being able to reproduce all the nuance and texture of your most delicate musical material.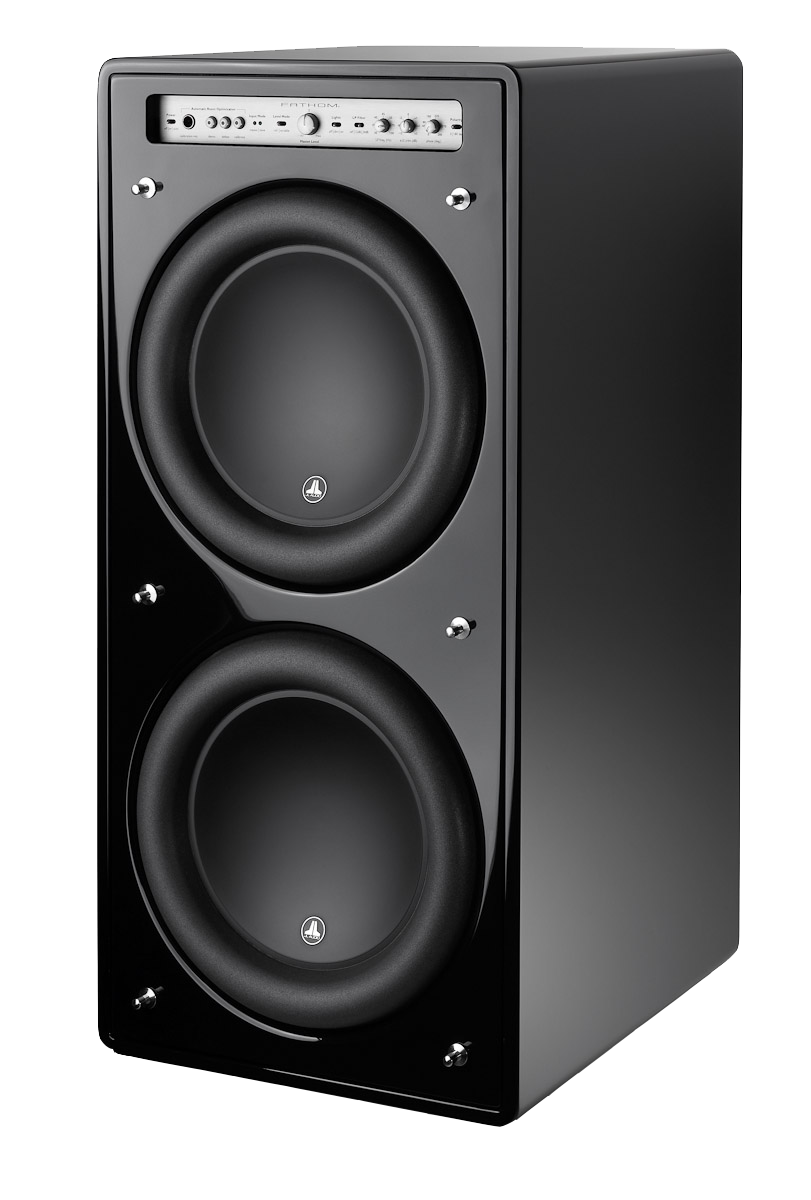 Sub8
The Sub8 is a small yet powerful subwoofer designed to extend the low frequency capabilities of any nearfield monitoring system down to 30Hz.
It houses a robust 8.5″ woofer with a 1.5″ voice coil driven by a 160W ICE power amplifier. This amp combines low heat generation with high performance to handle maximum power levels, even during long mix sessions.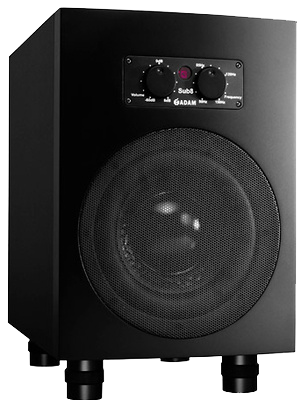 SUB 15
The Sub15 is an extremely powerful subwoofer capable of extending the frequency range of main and midfield monitors down to 20Hz. The sturdy 15″ woofer is made of an exceptionally rigid aluminum membrane and is driven by two powerful magnets and a 100mm voice coil. With 1000 Watts (RMS) power capability, the PWM amplifier has an efficiency factor of nearly 90%. With these performance features, the Sub15 is easily capable of handling critical musical passages with intense and sudden bass peaks without showing signs of distortion or overheating. The downward firing bass port has been specially designed with ample dimensions and rounded edges to cancel any port noise.