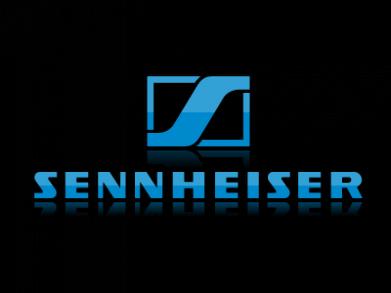 MOMENTUM is obsessed with detail. You can hear it. You can see it. Every stitch of its seams is accurately placed, every frequency accurately reproduced. Its genuine materials are in complete harmony with each other. Nothing superfluous, nothing to add. Purism in perfection. It sounds the way it looks: Rich. Clean. Premium.
Buttery soft ear cups gently rest near your ears. A slider made of special steel smoothly adjusts MOMENTUM to your preference: a design principle originally developed for shock absorbers, responsible for keeping cars where they belong. In this case it guarantees optimum sustained contact between the sound and the ears, and helps absorb distorting resonances.
for more information click here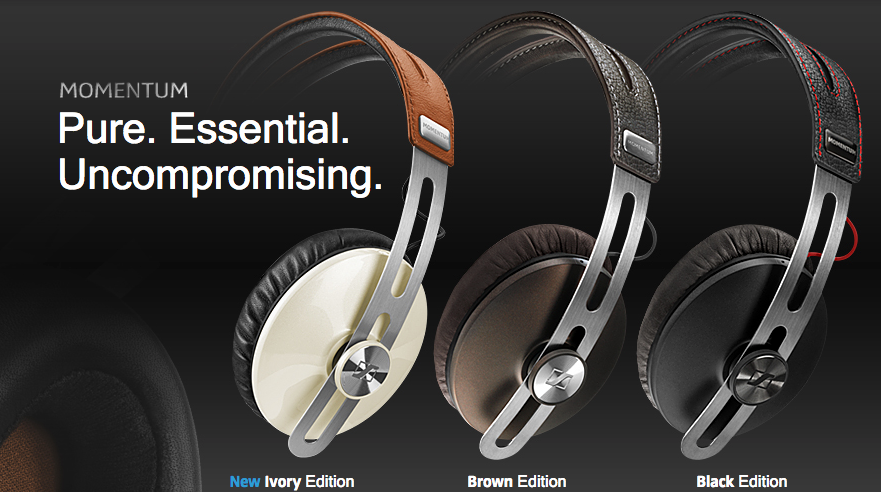 The DT 990 Headphones with 32 Ohms perform well with mobile devices such as MP3 players, tablet PCs and laptops.
This is the 32 ohm version of the DT 880 Premium line, designed explicitly to provide quality audio from low-powered sources such as portable music players and laptops. Its semi-open design and highly-efficient drivers allow for increased volume with reduced noise leakage while listening to low-output audio players. A lower-impedance headphone such as the 32-ohm DT 880 is ideal for use when you're on the move but don't want to sacrifice having an immersive audio experience.
A gold plated 3.5 mm stereo jack with 1/4″ inch adapter is included and is therefore suitable for use with almost all headphone amplifiers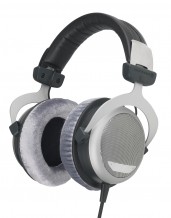 .